Coworking has been around now for almost 20 years and in that time the concept has evolved. For a long time it was almost the exclusive domain of the creative class (programmers, designers and the like) working in small no frills settings. They were mostly freelancers who wanted to be part of a working community that most of as take for granted, but solo workers miss out on. 
The first coworking space was set up at Spiral Muse, San Francisco by open source programmer Brad Neuberg in 2005. It was by all accounts a modest set up using folding card tables and simple chairs, operated 2 days a week, and only lasted for about a year.
Brad not only set up a second coworking space (The Hat Factory) that was moderately more successful, but he actively encouraged others to start their own coworking communities and facilities. Slowly the concept evolved and soon we were seeing coworking facilities spring up all over America, which was then followed by the world. However, these were still mostly established in cheap rental space and attracted little attention from the corporate world.
In May 2008 Adam Neumann and Miguel Mckelvey established GreenDesk as an eco-friendly coworking space in Brooklyn. They sold it in 2010 and started the first WeWork in Manhattan.
By now most of us are aware of the meteoric rise of this "Unicorn startup" after attracting huge investments from a company called Softbank. Now corporate America began paying attention, but most people in the commercial real-estate sector thought it was a fad that would eventually burnout.
Whilst we are now familiar with the rise and fall of WeWork, there are other companies that grew at a sustainable rate and have successfully implemented coworking in a profitable way. Regus, Knotel and Servcorp to name just a few, and what was once thought of as a fad, largely thanks to covid, is now predicted to explode. 
The numbers don't lie and this can be seen through Statista, which expects the number of coworking spaces to jump from 34,618 to 41,975 within one year.
Almost every major commercial real-estate owner is either looking to partner with existing co-working companies or are actively developing their own brands.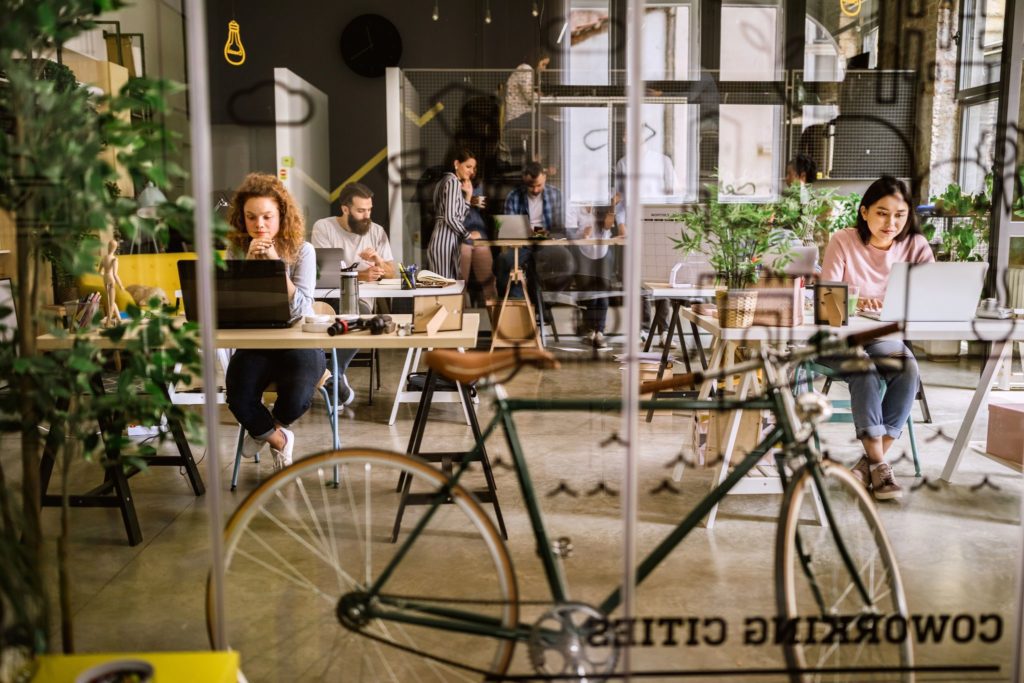 Today the range of coworking sites range enormously, from boutique sites that are barley bigger than a large coffee shop, to the behemoths like Servcorp with their A-grade sites and 100 million dollar telecommunication systems. We are also starting to see industry specific coworking sites that offer facilities which individual entrepreneurs could never afford themselves. Think of coworking commercial kitchens or Life style coworking which seek to incorporate fitness centres and meditation rooms.
From its humble geneses in San Francisco in 2005 to today, the estimated value of the global coworking space market has grown steadily. The coworking industry is now valued at a whopping $9.3B and is predicted to grow to $24B buy 2030. One thing is for sure, coworking is here to stay and nobody is doubting anymore.